The phenomenon of investing in the Real Estate market has gained a lot of eyes today to maintain the portfolio of investment and not keeping the eggs in the same basket.
Looking at the growing interests of investing in this market this market and facilities related to it have increased. So, now people have a choice of buying property online with the help of various online portals or websites available.
Websites to buy property online has made the hassle of contacting brokers, going and checking the property, negotiating the rate etc. a lot easier. The concept of buying property over the internet has reduced the mammoth efforts and time that goes into this whole process.
There are many real estate web portals in India but when it comes to search the property, often people get confused which one to try. To ease things out, a list of Top 5 websites to buy property online in India has been crafted, you can rely on when you are on your mission of house hunting, be it for rent or purchase of new property.
i) MagicBricks.com
They are like Ola and Uber of the Real Estate industry. Listing for the property to be given on rent or for sale is as easy here as it is when it comes to looking for one. And the best part is, they have each corner of India covered. They aid you in arranging home loans and also contact you at regular intervals for your convenience.99Acres.com:
ii) 99acres.com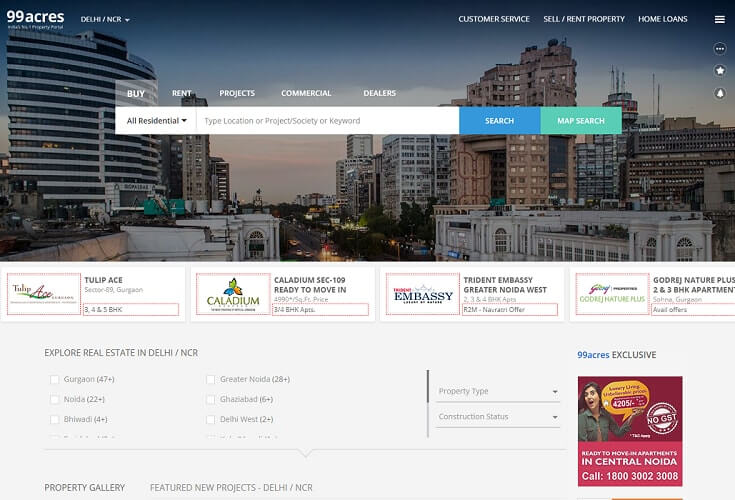 It is another prominent names it this genre. They too have a pan India listing of properties for sale, purchase and rent across 25 plus cities within the country. This is also a big player in the real estate market considering all the projects they feature on their portal.
iii) Makaan.com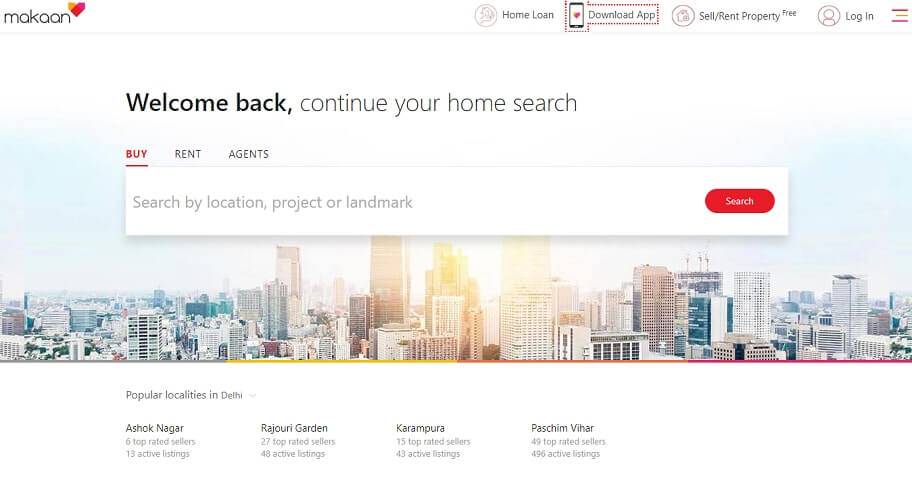 Though this is not as good as the above two options mentioned. But to have a clutter-free experience and to look at the decent options this should also be an option.
iv) Housing.com
Searching for a property on this portal would be a wonderful experience as this website has various filters available which are meticulously designed. Pictures of the actual property with the agent's information are provided.
v) Commonfloor.com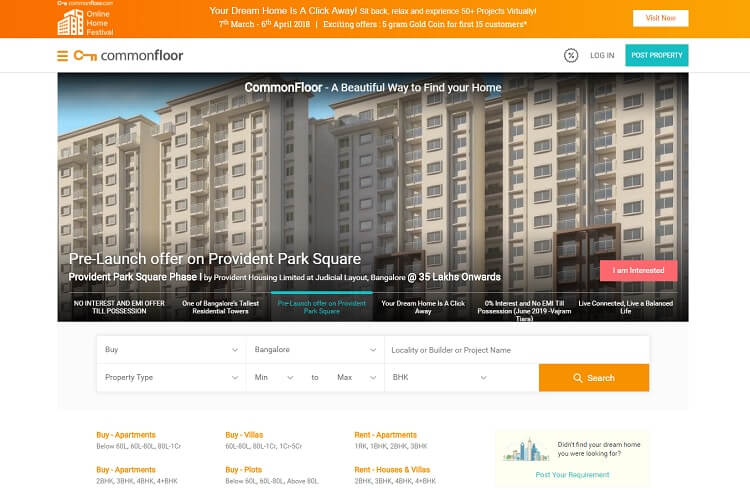 It is more for real estate professionals as there are umpteen new projects listed. You can check the options out as they cover over 200 cities across India with over 5 lakh active property listings and 1,000 new projects as well.
So, the time when you plan to invest in a new property you don't have to look for broker's numbers but you can independently look at these websites and decide.