Contact us : One stop shop for excellent real estate deals
RPS Savana Faridabad is developed in such a manner in order to avail magnificence livelihood to a new level of superiority in Smart city Faridabad. RPS Savana Faridabad takes care of serving amazing eye catching touches, lucrative features with set of dedicated facilities management team. The societies are based in posh location of Greater Faridabad also called Neharpar. Our team comprised of Property and Market experts in the best possible way and are implemented elegantly. RPS Savana's construction gives you an advantage of exquisite designs. These flats offer the resplendent life style to the residents. The RPS Group who is a developer of these RPS Savana Flats is offering you ready to move in facility and so you don't need to bother and wait for the possession.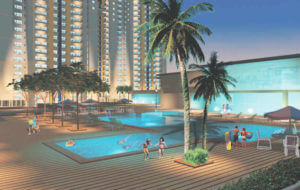 RPS Savana Flats in Faridabad aims at to propose a life full of luxuries, unpredicted elegance and high excellence predominantly at lavish eye catching residences above all. Every citizen is familiar with the supreme quality of the houses which are offered by RPS Savana Faridabad. The developers stand differently as most spectacular and most opulent developer in the entire Faridabad.
We have a team of dedicated and honest real estate agents having vast knowledge of quality real estate services and we are aware that buying or owning a dream home in Delhi NCR is a challenge and we accept this challenge for our clients and try our best to provide best home to our clients. We know that honesty and transparency is the key for long term relationship and our team is committed to provide best and transparent property deals to our clients and our client satisfaction is 100%.