Mostly People think about having their own house.
You also Dream bigger, but how you can convert your dream into the realty?
Are you looking for an affordable way to own a house?
The Answer is Rps Savana! Yes, with Rps Savana by Rps group, you can change your world and can become a proud owner of your own affordable house in Faridabad. If yes, so you are at an exact place.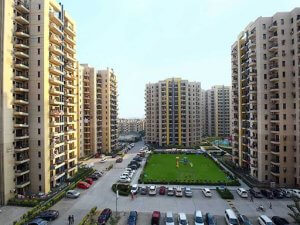 Rps Savana, Residential Apartments by Rps Group, is located at sector 88, Neharpar, Greater Faridabad. This residential project is popular because of its supreme location of Neharpar, near Kheri Road, Faridabad. This Residential Apartments range has units of 2 BHK, 2 BHK with Study, 3 BHK, 3 BHK with Study, 4 BHK and 4 BHK with Study at the starting price range of INR 45 lacs only.
This Residential Project covers total area of 100 acres, only 15% area has been occupied for residential units and other remaining area has been covered with the beauty of nature.
Rps Savana has of all basic and modern amenities like gym, park, walking tracks, swimming pool, club, and shopping area. The location is also perfectly suitable as it is 6 km far from metro station and a distance of about 48 km from airport. So, what are you waiting for, contact us now and book your flat!
About the Project Amenities:
Let us elaborate well-structured amenities that are part of this attractive project:
• Providing routine day in and day out luxuries
• No electricity power cuts
• Gigantic swimming pool
• Common room for purpose of meetings
• Good transport facilities
• Excellent educational institutes in the society
• Satisfactory medical facilities
• Hotels, Markets, Shopping Malls and industry coverage
• All requisite daycare amenities
• Awesome transport facilities
• Lavish surroundings