RPS Savana Sector 88 Faridabad
---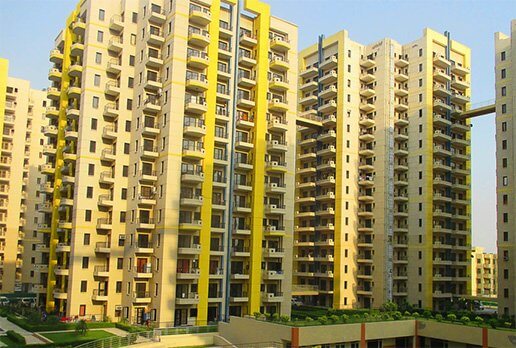 Total No. of Flats – 2350
Project Area – 49 Acres
Connectivity – Near Hospital, Schools, Malls
Location – Sector – 88, Neharpar Faridabad
Occupancy – 70%
Possession – Ready to Move
2 BHK 
1273 sq. ft
45 Lacs Onwards
2 BHK + Study
1339 sq. ft
52 Lacs Onwards
3 BHK
1661 sq. ft
57 Lacs Onwards
3 BHK + Servant
1862 sq. ft
62 Lacs Onwards
4 BHK + Servant
2360 sq. ft
95 Lacs Onwards
4 BHK Penthouse 
2426 sq. ft
95 Lacs Onwards
RPS Group has launched RPS Savana at sector – 88, Greater Faridabad to fullfil dreams of each person, who wanted to own a big home with all facilities.
This Residential Project is located in Naharpar Faridabad near Kheri Road. It is noteworthy that it has good connectivity and other better advantages in itself such as better power backup, security services, greenery and nice surroundings.
These apartments are the best option for the people who wanted to live in society with maximum lush green area at amazing location of Delhi NCR.
This residential apartment range covers 100 acres of the area with 2 BHK, 2+1 BHK, 3 BHK, 3+1 BHK and 4+1 BHK flats in faridabad within various area sizes of 1273 Sq.Ft., 1339 Sq.ft., 1661 Sq.Ft., 1862 Sq.Ft. and 2462 Sq.Ft. respectively.
This is the mostly liked residential project in Faridabad ( Neharpar Area ) due to its awesome architecture, beautiful design, amazing earthquake resistant multi storey towers and the layout plan of the society.
This apartments range has centralized location from where Delhi, Noida and Gurgaon as has almost same distance, so there is no problem of transportation.

HEALTHCARE
125 Bed Asian Fidelis Hospital within
the RPS City Township.

EDUCATION
K.R.Mangalam International School & Jelly Babies Play School within the RPS City Township.

CLUB
Spread across an area of 2 acre, the uptown club houses a swimming pool, a fitness centre, and a number of indoor games.

COMMUNITY
6,100 happy residents.
1,700 flats delivered.
Noticeable Facts about RPS Savana
Best residential project located in naharpar Faridabad. These apartments have been built by RPS Group that is also known as one of the best Real Estate Developer among Faridabad Real Estate Developers. As RPS Savana located at sector 88, Faridabad so there is no issue with connectivity to Delhi NCR Areas. This Projects supreme location has 1 KM distance from Market Area, ATM, Hospitals and Better Schools & Collages. This project has 10 min. distance from the DMRC Metro.
Being most liked Residential Projects in Faridabad it has affordable price ranges. These apartments are within affordable price ranges. So if you want to fulfill your home's dream then RPS SAVANA apartments range is the best Option. this flats range has 2 & (2+1) BHK , 3 & (3+1) BHK and (4+1) BHK according to needs and budget.
RPS Savana is a High rise multi-storey Residential Group Housing Society developed and maintained by RPS Group in RPS City which is spreaded across approx. 100 acres of green landscape area. This project covers maximum area of approx. 50 acres of land out of which only 15% area is used for construction and else is reserved for open and Green landscape. It offers 2300 apartments in the format of 2 BHk, 2+1 Bhk, 3Bhk, 3+1 Bhk and 4+1 Bhk in the area size of range from 1273 Sq.Ft. to 2462 Sq.Ft. This project not only provides all the basic facilities but also provide ultra-modern amenities to make your living smart and beautiful.
RPS Savana is spread over sprawling areas and offers you 2 BHK, 2+1 BHK, 3 BHK, 3+1 BHK and 4+1 BHK flats. All of the RPS Savana flats give the natural and blissful experience. The whole project of RPS Group is in the marvelous sanctuary which maintains complete harmony with the nature. The residential societies of RPS Savana will enjoy the lavish life style with the best amenities and the available flats fill them with glory and great comfort. The infrastructure offered does fascinate everyone. They always deliver beautifully prepared aesthetic home rendering complete customer satisfaction. RPS Savana offer you the excellent property of your choice. They do offer a holistic perspective of luxurious life style. RPS Group deploy the best architects and always use the high quality materials. This is the best happening arena for blissful life and the enthralling celebrations. RPS Savana deliver a large queue of luxurious amenities to its inhabitants. These RPS Savana apartments have the best surroundings which ooze out tranquility and serenity.
The good thing is that all are within the surrounding areas and covered by well-known bars and restaurants. The inhabitants who are living in RPS Savana are benefitted with dazzling amenities, high privacy and exclusive design patterns are constructed by some International Interiors, Landscape and architecture. The rendered services are known for the excellence with high level of satisfaction across Faridabad. Please feel free to contract us to get acquainted with the outstanding available flats at the affordable prices. We are the best real estate consultant in and around Faridabad and we are committed to provide best and transparent real estate properties as well as real estate A to Z services in the process of Buying, Selling and Reselling of property in Faridabad. We are specialists consultant in the trading of RPS Savana Flats in Faridabad as we have associated ourselves with RPS Group to provide best property in best rate to our customers. With providing transparent and best deals we are choosed by maximum peoples who want to buy or sell Rps Savana Flats in Faridabad.
RPS SAVANA is a project where search really ends.A highly appreciated project at Neharpar till date. Savana , where ambience really matters . A peaceful yet rejuvenating environment of the entire project provides very soothing effect. Thoughtfully designed layouts gives the comfort .Swinging green and carpeted pathways surrounding towers gives a feeling of being with nature yet close to house.The project keeping all the noise, crowd and pollution away from the minds of the residents providing a very positive effect on the health. RPS Savana Apartments is the residential project located in the one of the most developing city Faridabad located within the National Capital Region. The area has very strong connectivity with malls and markets etc. These RPS Savan flats are excellent plotted opportunity for the clients. This project has emerged as a successful project to cater to every one's needs by offering the luxurious and affordable flats. These top class flats of RPS Savana offer the best choice and heavenly experience to the residents. You will be amazed to watch the picturesque view of lush green surroundings. These RPS Savana apartments and flats are well developed with ultra-modern facilities and these offer vibrant places to nurture and pamper the life of residents.
Loaded with all the modern amenities savana takes good care of the well being of the residents.The healthy and peaceful environment created by the greens and water bodies makes savana a favourite project for the people searching for their ideal homes. Already home for more than 500 families savana has marked itself a stamp on the minds of the residents living happily. RPS SAVANA is a new beginning of a healthy, peaceful living. If anyone wants to live in stylish and innovative structure then RPS Savana is the only destination in Faridabad and Greater Faridabad. These RPS Savana flats offers well designed spacious internal space along with external space which provides experience of natural holistic style of living. This Group Housing Society naming RPS Savana Flats situated at Sector-88, Faridabad offers basic amenities along with ultra modern facilities.
This Flats range is a well known project of RPS Group.
This Apartments range is located on kheri road which is easily approachable.
22 Kms from Nehru Place.
It is sorrounded by known and reputed Educational and Health Institution.
6 Kms from Railway station.
5 Kms from proposed metro station.
Airport is about 48 kms.
It is situated in the heart of greater Faridabad.
Only 5 minutes' drive from proposed Noida express way.
Nearly 18 kms from South Delhi.
This project is on main kheri road.
Near lingaya's college.
Near Dental college.
Airport 40 kms.
Railway station is 5 kms.
Its surrounded by prominent educational and health institutes.
School and ATM is only 4 kms from this project.
RPS Savana Flats is situated at the prominent location of Greater Faridabad.
The RPS Savana Flats located at the walking distance of major Health Institutions.
All the Major Educational Institutions are located with in the radius of 3 Kms.
Beautifully designed and landscape project with maximum greenery.
RPS Savana Flats is situtaed just next to the Shopping Mall.
Shops and retail market is situated within the premises of RPS Savana Flats complex.