Specifications
---
RPS SAVANA Specifications
RPS Savana in Faridabad do offers 2 Bhk, 2 Bhk along with study room, 3 BHK, 3 Bhk along with Servant room, 4 Bhk along with servant room apartments comprising Master bedroom, Bed rooms, toilets, kitchen, Living room, dining room and balconies etc..
RPS Savana is spread over sprawling 100 acres of area and offers you 3 BHK, 3 Bhk along with Servant room, 4 Bhk along with servant room apartments. All of the apartments offered by RPS Savana gives the natural and idyllic experience. The whole project is in the marvelous sanctuary which maintains complete harmony with the nature. The residents of Park Springs will enjoy the lavish life style with the best amenities and the apartments fill them with glory and great comfort. The infrastructure offered by RPS Savana does fascinate everyone. They always deliver beautifully prepared aesthetic home rendering complete customer satisfaction.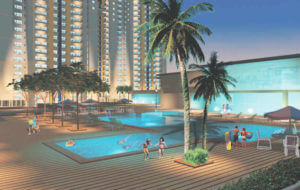 When you buy a property, especially flats, then there are many things that you need to look upon. Among them is the specifications offered in these flats. Below mentioned are the specifications about the 5 key areas in a house which a buyer look for such as living area or dining area, bedroom, Balcony, kitchen and Toilets. When you purchase any residential property then it is essential for you to know their specifications available in the flats. Of these, there is the main thing that you have to focus on buying residential units. Below you can find out specifications of RPS SAVANA available in the residential housing units.